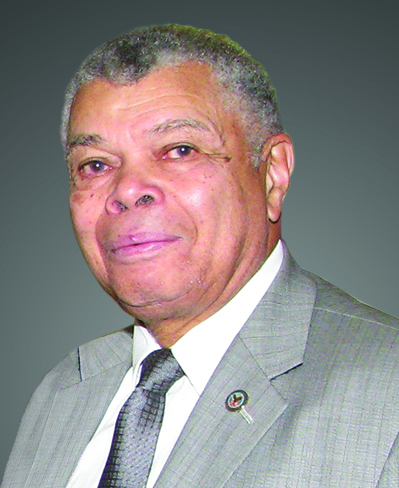 We are honored to welcome Conway B. Jones, Jr
 as the Honorary Chairman of the Festival.  
Conway B. Jones, Jr. is a patriot, businessman, and arts patron. His adult life is marked by service to country, community, and the Arts.
He retired from the United States Air Force Reserve in 1993 with thirty years of combined active and reserve duty. He compiled over sixty-eight hundred flying hours during his Air Force career as a transport and airlift navigator. He is credited with 87 airlift missions in Viet Nam.
His business career encompasses over thirty years in the communications arena. He founded Communications Products Company, Inc. in 1970. In 1981, he founded Adelphi Communications, Inc.
The Arts have always been his passion. He served as chairman of the Oakland (California) Arts Council in the mid 1980s. He is a former member of the Alameda County (California) Arts Commission. In both these capacities, he was involved in the establishment of public art policy, the review of grant applications, and the allocation of public funds in support of the Arts.  As an art patron, he has donated art locally, regionally, nationally, and to foreign governments.
From 1985, has served on numerous Music Panels, convened by the National Endowment for the Arts, in Washington, D.C. His most recent NEA Music Panel participation was 2009.
During his tenure as chairman of the Western Aerospace Museum (renamed Oakland Aviation Museum), Oakland, California, from 1984 until 1988, he established the Museum's first home at North Field, Oakland International Airport, Oakland, California. He secured an offer of "Affiliate" status from the National Air and Space Museum of the Smithsonian Institution for the museum.
He is a member of the board of directors of Concurrent Technologies Corporation, a high-tech firm with offices nationwide and operations worldwide. CTC is a not-for-profit applied research and development professional services organization.  He is chairman of the board of the CTC Foundation that provides grant support in the area of education and is a leader in mainstreaming assistive technologies. He has served as President of the board of directors of the Oakland Youth Orchestra and is a board member of the Oakland Symphony. He serves as vice chairman of the board of the Alameda County Veterans Affairs Commission. He is founder and chairman of the Calvin Simmons Center for the Performing Arts.
He received a BS degree from C.W. Post College and an MBA from Golden Gate College.
He is married to Leslie Jones and has a son, Eric.